<! ========= Cool Timeline Free 2.7.1 =========>
Timeline
Rapid Discrimination of Pseudomonas aeruginosa ST175 Isolates Involved in a Nosocomial Outbreak Using MALDI-TOF Mass Spectrometry and FTIR Spectroscopy Coupled with Machine Learning
https://doi.org/10.1155/2023/8649429
Clover MSDAS v1.6 Major Hierarchical Clustering & Dendrogram Update
Hierarchical Clustering & Dendrogram

PCA at HC: Now PCA data is displayed when retrieving HC
Size plot and graphs can be now edited by the user
Dendrogram: Color squares can be now edited by the user
Cut-off: User can set a custom cutoff value to detect the clusters
Summary Table: A new table is displayed summarizing the content of the detected cluster and how the actual categories/classes are distributed
Categories as Dendrogram Metadata: One or several columns can be displayed next to the dendrogram. Each column has one coloured rectangle per spectrum. Each rectangle color matches one of the actual categories/classes labelled for the spectrum. This way, it is easy to visually check the detected clusters (unsupervised) and the actual clusters (supervised categories/classes)

Dual Tech: MALDI & FTIR

Now you can add your preferred technology at SignUp view
At User Profile section you can change now your preferred technology
Filter in Study List so MALDI-TOF or FTIR can be selected

Antibiotic Hydrolysis Analysis
Clover Garden Repository release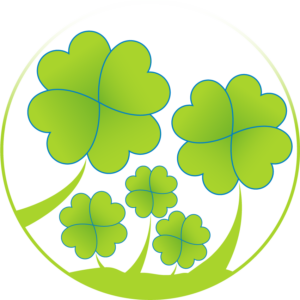 Clover MSDAS v1.5 Major Update: Features & Improvements
Premium users mode is now activated. All module and features are now unlimited for premium users.
FT-IR data.

FTIR Quality Control Module: First version of QC test for FTIR data.
Inclusion of new default ranges and internal improvements in range selection with FTIR data.
FTIR Reproducibility Module: First Version of reproducibility Analysis for FTIR data.

Algorithms.

Balanced Accuracy metric at confusion matrix is now calculated and displayed in confusion matrices.
PCA: Edit size, color and shape of displayed dots.

Analysis.

t-test is now available in biomarker analysis as univariate analysis.
MALDI Biomarker Analysis Module have been redesigned.
SNP pairwise distance heatmap: First version of Single Nucleotide Polymorphism heatmap.
Direct Detection of Carbapenemase-Producing Klebsiella pneumoniae by MALDI-TOF Analysis of Full Spectra Applying Machine Learning
https://doi.org/10.1128/jcm.01751-22
Automatic discrimination of species within the Enterobacter cloacae complex using MALDI-TOF Mass Spectrometry and supervised algorithms
Clover MSDAS v1.4 FTIR Upgrade: Features & Improvements
Armonisation between FTIR workflow and Clover MSDAS have been updated.
Rubberband algorithm has been added as Baseline correction algorithm.
New normalization algorithms:

Vector Normalization
Amide I Normalization
Amide II Normalization

Predefined ranges for absorbance mass filtering:

Membrane lipids [3000-2800]
Proteins [1800-1500]
Polysaccharides [1200-900]
Identification of Mycobacterium abscessus Subspecies by MALDI-TOF Mass Spectrometry and Machine Learning
https://doi.org/10.1128/jcm.01110-22
Clover MSDAS v1.3 Features & Improvements
Outliers Detection Module first version release. PCA Reconstruction and Spectra Correlation analysis have been implemented.
Shapley Values plot includes now a bar plot to show the shapley values mean.
New file size upload limit is upgrade to 300MB.
Validation & Identification modules run now asynchronously. You can leave the screen and recover the result later.
Hyperparameters at classification can be now choosen manually or calculated via autotune algorithm.
ROC and Precision-Recall curves displayed up to 4 decimals for AUC values and can be downloaded in CSV format.
Error Rate have been added as a metric.
LightGBM have been adjusted on how hyperparameters are optimized.
In the ROC curve table at Biomarker Analysis module, you can click now on the table rows for selecting masses. Once they are selected, a peak matrix can be automatically generated by using those masses.
Stable version v1.0 of Clover MS Data Analysis Software
Major updates
Multitask mode:

Now supervised classifiers run in asynchronous mode. Therefore, the user can

leave or close the page/tab safely or work in other tasks, because the result will be there next time the classifier page is accessed.

Performance improvements: Algorithms now work in dedicated processes.
Random Forest: Newly optimized hyperparameters are: number of estimators, max features, max tree depth, min split size, min number of samples per leaf.
LightGBM: Adjustments on hyperparameters optimization. Shapley feature importances optimization.
Biomarker Analysis: In the ROC curve table, the user can click on the table rows for selecting masses. Once they are selected, a peak matrix can be automatically generated by using those masses as biomarkers.
Minor updates
TIC normalization: is now performed using the area under the entire spectrum.
Find Peaks Graph: The user can click on a detected peak for displaying a label with the mass value.
Biomarker Analysis: When a row is clicked in the ROC curve table, now it is also filtered in the Peak Distribution table.
Ultrasensitive and rapid identification of ESRI developer- and piperacillin/tazobactam-resistant Escherichia coli by the MALDIpiptaz test
Major version v0.6 LightGBM Algorithm
Light Gradient Boosting Machine (LightGBM) algorithm added
Shapley Values analysis section added in Random Forest and LightGMB algorithms
Confidence ellipses now can be displayed at PCA Analysis
SVG vector image format added. Now plots and charts can be downloaded as .svg
Major version v0.5 FTIR support
Fourier transform infrared (FTIR) format is now supported
The platform now allows work with infrared spectroscopy data in all modules
FTIR Specific preprocessing steps added
Minor version v0.4.5
ROC curves added in all modules
Precision-Recall curves added in all modules
Occurrence of the p019 Gene in the blaKPC-Harboring Plasmids: Adverse Clinical Impact for Direct Tracking of KPC-Producing Klebsiella pneumoniae by Matrix-Assisted Laser Desorption Ionization–Time of Flight Mass Spectrometry
An Improved Matrix-Assisted Laser Desorption Ionization–Time of Flight Mass Spectrometry Data Analysis Pipeline for the Identification of Carbapenemase-Producing Klebsiella pneumoniae
Detection of azole resistance in Aspergillus fumigatus complex isolates using MALDI-TOF mass spectrometry
Multicenter Performance Evaluation of MALDI-TOF MS for Rapid Detection of Carbapenemase Activity in Enterobacterales: The Future of Networking Data Analysis With Online Software
Major version v0.4 Validation Module
Validation Module added

Now all models can be validated easily
Results can be downloaded as .csv
Resulting plots can be download as images